Common Dolphins
Marine Mammals > Common Dolphins >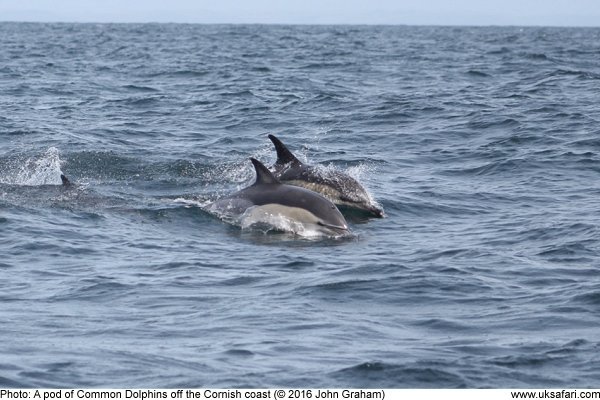 Scientific name: Delphinus delphis

Size: Approx 150 to 250cm

Distribution: Found in the North Sea and around the west coasts of the U.K.

Months seen: All year round, but more frequently seen in the summer months

Habitat: Open sea, sometimes comes close to shore

Food: Mostly fish and squid

Special features: The common dolphin is more usually seen out at sea, although it can sometimes be seen from dry land. Despite the name they aren't common.

The common dolphin can be distinguished from the bottle-nosed dolphin by large, wavy-edged creamy-white coloured patches on each side of the body which are narrower midway along the body, rather like an hourglass.




Related Pages