Top 7 UK Dolphin Watching Hotspots
Latest News > Top 7 UK Dolphin Watching Hotspots >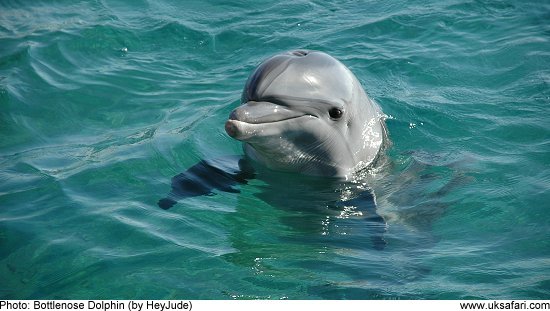 You don't have to go out to sea to spot dolphins around our coast. During the summertime dolphins swim closer to the shores of the UK and this can offer good opportunities to watch their playful antics as they leap in and out of the wobbly blue stuff.

Take a picnic, a good pair of binoculars with you to get the best view, and enjoy the free entertainment.

As with all wildlife watching there's no guarantee of a sighting, but here are a few locations where you have a good chance of a seeing dolphins from land.


Durlston Head - Dorset, England
Prawle Point - Devon, England
Porthgwarra - Cornwall, England
Cardigan Bay - Cardigan, Wales
Moray Firth - Inverness, Scotland
Loch Gairloch - Wester Ross, Scotland
Chanonry Point - Black Isle, Scotland
Related Pages