Contributing Photos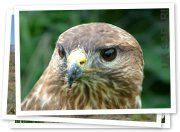 We welcome your nature photos at UK Safari.

Thousands of visitors rely on this website to help them identify the plants and animals they've found, and your photos can help them to do that. We aim to feature as many species as possible.




What's Needed?
All photos need to have been taken in the U.K. We especially need photos of plants and animals which aren't yet featured on the site. If you do a quick search using the tool above (next to the "Home" link), you'll be able to see if we've already featured a certain species.



Photo Credit
When you send your photo please include your written permission for us to use the photo, along with your first and last name. This will usually appear beneath the photo and also in our list of contributors.

Once a week we choose a favourite photo to be displayed as the Photo of the Week



Guidelines
1. Send only one photo at a time together with your full name.
2. Write how and where (nearest town) you took the photo, what camera you used etc.
3. Don't add borders, or text over the photo, and please don't photoshop it to death
4. Remember to say "I give permission for the photo to be published on UK Safari"
5. Email your photo and details to: uksafari @ yahoo.co.uk (remove the spaces)



Related Pages