Advertising
You can now promote your business on the UK Safari website and in our weekly news alerts, currently reaching over 5,000 subscribers.

UK Safari.com's visitors are all wildlife enthusiasts. They range from amateur naturalists and nature photographers to conservation professionals.

If you are interested in advertising on uksafari.com there are currently three ad positions available. The images below have the positions highlighted in green.



Home Page
Space in the right hand margin up to 160 x 600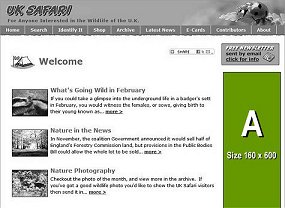 Menu Pages
Space between the title and content up to 690 x 90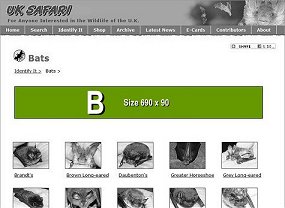 Individual Targeted Content Pages
Space between the main content up to 220 x 250, in addition to right hand margin space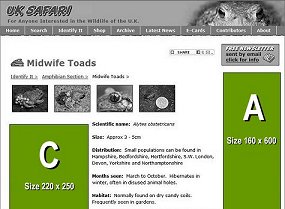 How Much?
You can start advertising from as little as £5 per week, so please email uksafari @ yahoo.co.uk (remove the spaces) for more details. We look forward to hearing from you.