Guide to British Freshwater Fishes

Price: £2.95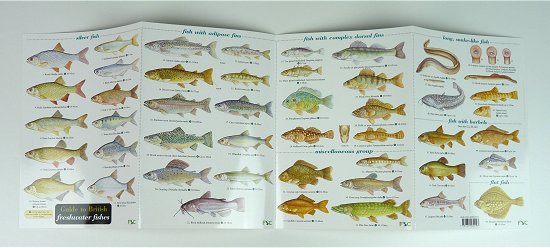 Description:
A superbly illustrated and fully laminated fold-out guide featuring 48 colour illustrations of the freshwater fish found in British waters. The illustrations have been cleverly grouped to show; silver fish, fish with adipose fins, fish with complex dorsal fins, long, snake-like fish, and flat fish. The reverse of the chart is packed with information about each of the species. Suitable for all ages, and packed with information. Buy it now!

Features:
Size: 69.5cm X 24.5cm opened out - 17cm X 24.5cm folded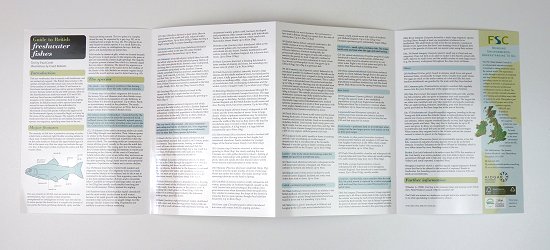 Customers who bought this guide also purchased the Guide to Keeping Tadpoles and The Freshwater Name Trail

Click here for more identification charts
Related Pages
FEEDBACK
I. Burnett, Buckinghamshire
Purchased this for my son, great size to take with him on his fishing jaunts

Terry Brockwell, North Yorkshire
I recently discovered and bought your Guide to British Freshwater Fish with the very clear and explicit chart, exactly what is needed for those new to the angling scene. I have a narrow boat and have just taken up freshwater fishing and until now have been unable to identify much of the fish I caught. I would like to commend you for your prompt service, reasonable price and for supplying me with exactly what I wanted. Thank you

S. Trigg, Leicestershire
Charts arrived next day. Excellent quality and value for money

T. Harding, Wrexham
Thank You. I will be back again to purchase more id charts - recommended.

J. Corbett, East Sussex
First class service. Careful packaging. Excellent ID charts for my dad on father's day. Thanks so much for an original present.