Life at the Top
Latest News > Life at the Top >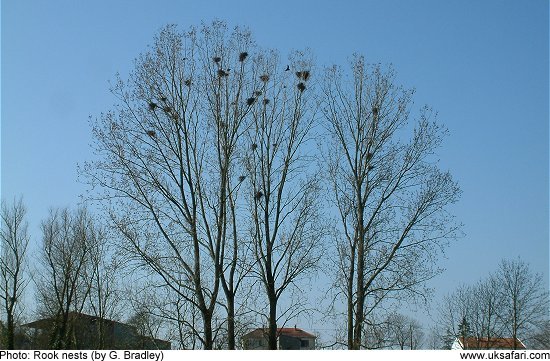 One of the earliest birds to start nesting each year is the rook. Rooks obviously like a challenge. Not only do they build their nests at the highest point of the tallest trees, but they choose to do so at a time when there are no leaves, and they are exposed to buffeting by the wind and rain of late winter.
Rooks of course aren't stupid, so they clearly build their nests in these precarious positions for a reason. It's most likely they do it for the view. These nests at high points give them a superb view over the surrounding area where they can spot any potential threat or an easy meal.

Fortunately this works both ways, and from the ground you can get a good view of these birds as they prepare their nests for this years brood.

Related Pages