Hedgehog Survival School
Latest News > Hedgehog Survival School >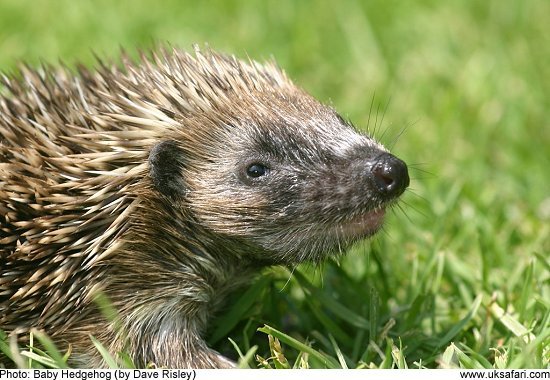 Baby hedgehogs will be leaving their nests on foraging trips with their mothers this month. This is an important time for them as they have to learn very quickly how to survive independently.
It's like a crash course in bushcraft because within a few weeks the little hoglets will be foraging on their own, and they have just a few months to put on enough weight to see them through the winter. They need to learn what's good to eat, and what isn't. They need to learn how to shelter from the elements and, very importantly, find the safest way to cross a road (there's no second chances with that one).

In order to survive the physical strains of hibernation, a hedgehog needs to be in tip-top condition and ideally weigh in excess of 600 grams.

If you have hedgehogs visiting your garden, and you want to give them a treat, just put out a saucer of tinned cat or dog food, and a separate saucer of water.

Related Pages